August 18, 2022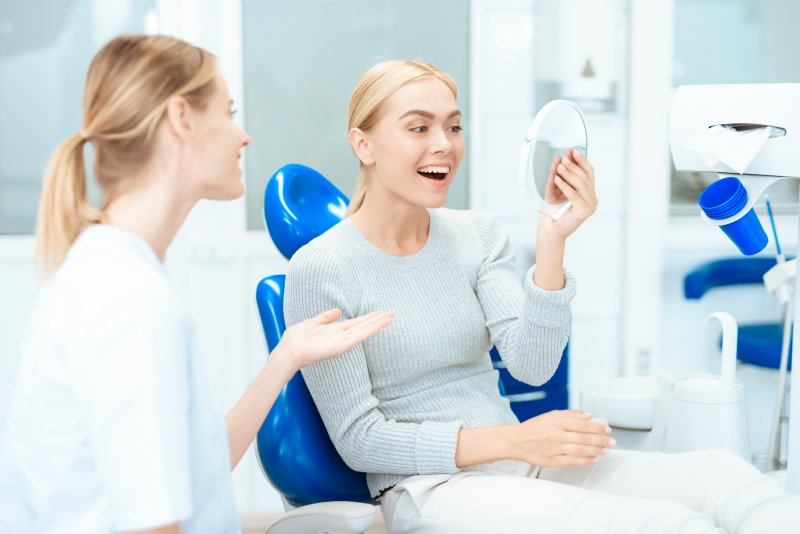 If you're planning to get work done on your smile, chances are you want the best cosmetic dentist possible. After all, cosmetic dentistry is a big investment — you don't want to leave treatment to just anyone. That said, you might not know how to find the ideal dentist for the job. That doesn't mean you should give up, though. Your local dental practice is here to help you out! Read on to learn four great tips for choosing the right cosmetic dentist for you.
Check the Dentist's Background
A dentist can't help you if they don't have the necessary training. Therefore, you'll want to look into their background before making a final decision.
For starters, find out where they earned their dental degree. Once you've done so, assess whether the school or program in question is well-regarded.
You should also see if the dentist receives continuing education from accredited organizations. In particular, see if they're a member of the American Academy of Cosmetic Dentistry (AACD). This association is the most prestigious group for cosmetic dentistry, so belonging to it shows a dentist is committed to the field.
Ask About the Office's Technology & Techniques
While you might think dentistry hasn't changed much over the past few decades, it really has. In fact, it's made many technological advances! That being the case, an excellent cosmetic dentist keeps up with current developments.
To see if a particular dentist is staying up-to-date, find out what tools they use. Ideally, they'll have chair-side monitors, dental lasers, intraoral cameras, and digital X-rays. If they don't, you may want to consider alternatives.
Consider Their Payment Options
Many cosmetic treatments aren't covered by insurance. As a result, you'll probably want to work with someone who offers payment plans and takes credit cards.
Therefore, when considering a dental practice, learn their preferred payment options. Do they allow for flexible financing or have any treatment discounts? You could also ask if they work with third-party services like Chase Health Advantage or CareCredit.
Get a Written Treatment Plan
As part of the initial consultation with a cosmetic dentist, ask for a written treatment plan. Also, ensure it includes specifics about the procedures needed and the approximate time of treatment completion.
This information will be beneficial if you need extensive dental work. Not only will it let you know how a dentist works, but it'll also give you a sense of their pricing and the quality of their services.
Different cosmetic dentists offer different levels of care. Hopefully, though, the tips above will let you find one who can meet your smile's needs!
About the Practice
Village Dental is based in Reno, NV. As led by Drs. Cercek and Rodriguez, the practice strives to treat its patients with family-like care. To that end, it offers preventive, cosmetic, and restorative dental treatments, even including emergency dentistry. Whether young or old, the Village Dental team will meet your smile needs! For more information or to book an appointment, you can reach them at their website or by phone at (775)-827-1113.
Comments Off

on 4 Tips for Choosing Your Ideal Cosmetic Dentist
No Comments
No comments yet.
RSS feed for comments on this post.
Sorry, the comment form is closed at this time.