Cosmetic Dentistry – Reno, NV
Have a Smile You
Can Be Proud Of
While our patients' oral health is our main priority here at Village Dental, we're more than happy to help people improve their teeth's appearance as well. If anyone knows the power of a beautiful, attractive smile, it's us! So, if you have noticeable stains, cracks, chips, or gaps, our dentists can use their artistic touch and the services below to give you your dream look (as well as a renewed sense of confidence). The road to a gorgeous smile is much shorter than you might think, so contact us today to learn more about cosmetic dentistry in Reno, NV.
Porcelain Veneers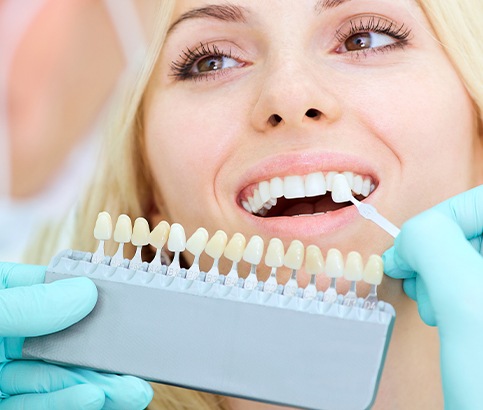 Whenever you watch a movie or TV show, you likely see veneers, because they are the secret behind many of Hollywood's most stunning smiles. This procedure involves placing custom-made ceramic coverings over the teeth to improve their shape, size, and color at the same time. They can hide multiple flaws with a single treatment, and now, you can get them made just for you in as little as two appointments at Village Dental!
Metal-Free Dental Restorations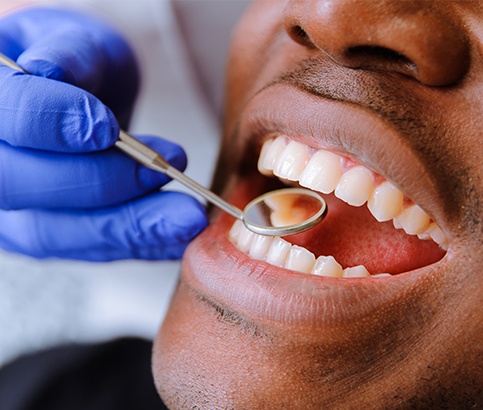 Traditionally, dental crowns are made of silver or gold, and while this makes them extremely strong and ideal for repairing damaged teeth, they don't exactly look natural. But now, we're able to provide all-ceramic crowns that look just like real enamel and still offer premier durability. In addition to fixing cavities and large chips, these crowns can also be used to enhance misshapen, undersized, or generally imperfect teeth to create the ideal smile.
Cosmetic Dental Bonding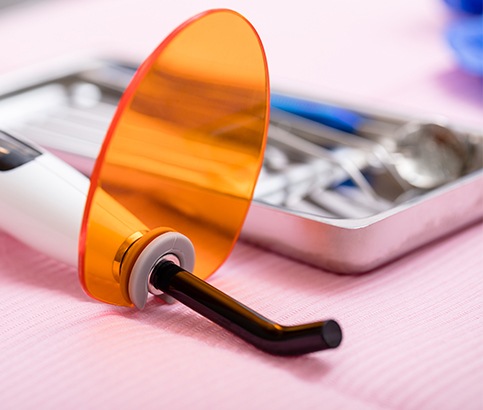 Tired of seeing that one stain, chip, or gap whenever you smile? If so, cosmetic bonding can likely take care of it in as little as an hour. The procedure involves placing a thin layer of composite resin over a tooth, and then the dentist literally sculpts it to perfection. The process of applying, shaping, and hardening the bonding is very fast and painless, and the results can be trusted to last for over a decade with minimal maintenance.
Teeth Whitening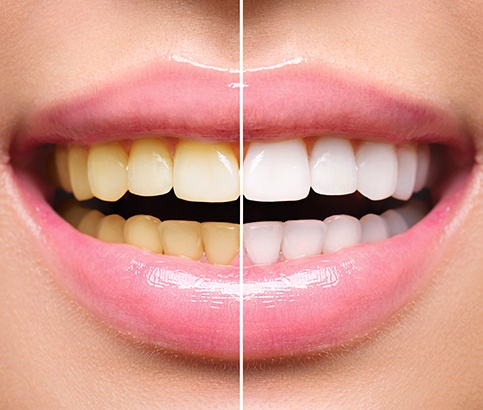 Everyone wants to have a bright smile, but many factors can cause the teeth to stain over the years. Whether due to coffee, wine, tobacco, or natural aging, our whitening treatments can make even the most stubborn stains disappear right before your eyes. We can help you get professional results at home with your own custom-made Opalescence kit. The result will be a grin that is 6-8 shades lighter.
Understanding the Cost of Cosmetic Dentistry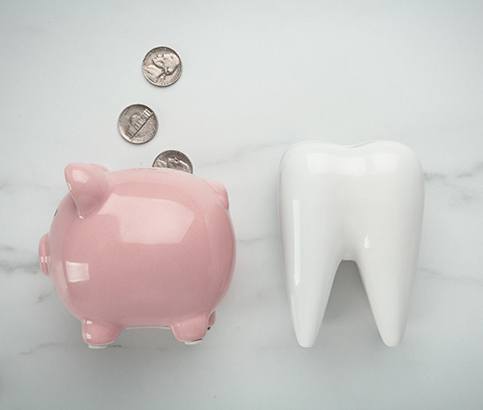 Many people are hesitant to pursue cosmetic dentistry because they don't want to break the bank. Since dental insurance doesn't typically offer coverage for cosmetic dental treatment, you'll need to find another way to pay for those expenses. Fortunately, as your cosmetic dentist in Reno, we'll be happy to help you navigate your financial needs. We'll recommend a service that fits your budget perfectly and explain your available payment options. If you'd like to learn more about what to expect, continue reading or give our office a call today!
Which Cosmetic Dental Service Is Right for Me?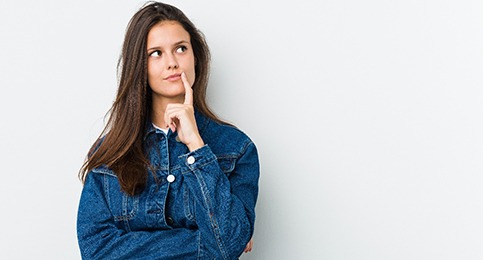 Prospective cosmetic dentistry patients are often trying to either whiten their teeth or correct flaws in them. Once our cosmetic dentist examines your teeth, they can help you explore solutions that make sense for your goals, such as:
Veneers – If you have multiple dental imperfections, you may want to consider veneers. Even though they can be costly, they're the only option capable of correcting several flaws at once. Plus, you can enjoy your new-and-improved smile for over a decade with proper maintenance.
Teeth Whitening – Don't like the color of your smile? Professional whitening treatment is a fast, cost-effective way to improve your pearly whites! However, keep in mind that it cannot help with the shape or position of your teeth. Expect to use our take-home kits for about two weeks to brighten your grin by 6-8 shades.
Dental Bonding – If you have minor imperfections you want to address, dental bonding may be the ideal solution for you. It's a fast, efficient, and cost-effective way to improve tooth shape, size, and color. Although this option is affordable, it will need to be redone every few years.
Metal-Free Dental Restorations – When you need restorative care to rebuild a damaged or decayed tooth, our team will help you maintain your naturally confident appearance with all-ceramic crowns that are 100 percent biocompatible, highly durable, and an exceptionally close match for tooth enamel. This is a lower-cost option.
Why Cosmetic Dentistry Is an Investment Worth Making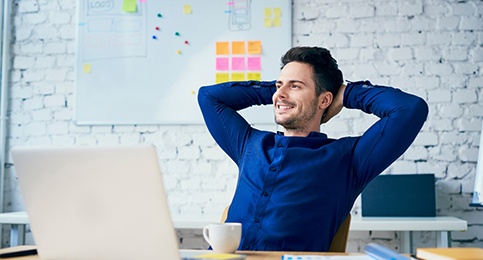 We understand that cosmetic dentistry can feel like a significant financial commitment. However, it's an investment that will pay off for many years to come. Not only can it improve your appearance, but you can expect to enjoy a better overall quality of life due to increased confidence. From bettering your social life and your desire to connect with people on the job, you'll be more likely to have positive interactions with those around you!
How to Make Cosmetic Dentistry Affordable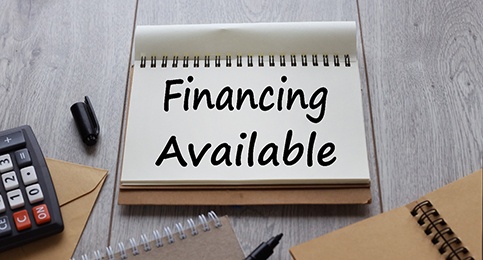 This branch of dentistry is generally not covered by dental insurance, so you'll need to find an alternative method to pay for your treatment. On that note, we offer flexible, low-to-no-interest financing via CareCredit to patients who want elective cosmetic dentistry procedures.
Also, consider our annual membership plan. Among many other benefits, you save 20 percent on all dental procedures – including cosmetic treatments!
Are you ready to get the grin you always wanted? Contact our office to learn more about these treatments and the cost of cosmetic dentistry in Reno during a consultation. It's our mission to help you accomplish your smile goals while also considering your financial needs.
Cosmetic Dentistry FAQs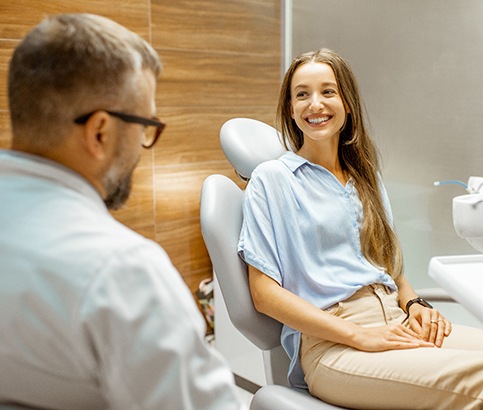 Feeling disappointed in your smile when you look in the mirror? Don't get down on yourself – it's not uncommon and you have the opportunity to make a change! Thanks to your cosmetic dentist in Reno, you can gain a grin you want to share with the world. If you've never received cosmetic dental treatment before, it's logical that you want to learn more about it. To help you out, our team at Village Dental has decided to answer some frequently asked questions from past patients. If you don't see your question below, contact our office!
How Do I Know If I Need Cosmetic Dentistry?
Honestly, there's a particular treatment available for anyone unhappy with their smile. If you want whiter teeth, professional teeth whitening is an option you can explore. If you have chipped or cracked teeth, talk to us about getting veneers or dental bonding. Rest assured – there's a cosmetic solution for almost every problem! The only way to know for sure whether you're eligible for the treatment you seek is to attend a consultation with our team. We'll recommend specific procedures based on the changes you want to make.
Am I Eligible for Cosmetic Dentistry?
Not everyone makes a good candidate for cosmetic dental work. To qualify, you must be free of cavities, gum disease, and other health-related issues. Once your dental health troubles have been addressed, we can revisit cosmetic treatment options. To see if you are eligible for cosmetic dentistry, you'll first need to meet with us for a consultation. After a thorough examination, we can tell you whether you are clear to move forward, and it offers the perfect opportunity to ask any questions you might have!
Does Cosmetic Dentistry Hurt?
Many patients are hesitant to receive cosmetic treatment because they're worried it will be painful. Just know that we'll prioritize making your experience as comfortable as possible! Some services like teeth whitening are noninvasive, meaning you shouldn't even need a local anesthetic. However, treatments like veneers will require your dentist to numb your mouth beforehand. Although you might feel mild soreness and discomfort in the first few days following your procedure, you can easily manage it by taking over-the-counter pain medication or using a cold compress.
How Long Does Cosmetic Dentistry Last?
It depends on the type of cosmetic treatment you choose. Some options last much longer than others, such as veneers or metal-free dental crowns which have a lifespan of 15 years or more with proper care. With at-home teeth whitening, once you reach your desired shade, you use your kit every 3-4 weeks for touchups to maintain your bright smile. The lifespan of dental bonding is generally 5-10 years. It's key to remember that oral hygiene, health, and lifestyle habits all impact the lifespan of any cosmetic dentistry option.