Cosmetic Dentistry – Reno, NV
Have a Smile You
Can Be Proud Of
While our patients' oral health is our main priority here at Village Dental, we're more than happy to help people improve their teeth's appearance as well. If anyone knows the power of a beautiful, attractive smile, it's us! So, if you have noticeable stains, cracks, chips, or gaps, our dentists can use their artistic touch and the services below to give you your dream look (as well as a renewed sense of confidence). The road to a gorgeous smile is much shorter than you might think, so contact us today to learn more about cosmetic dentistry in Reno, NV.
Porcelain Veneers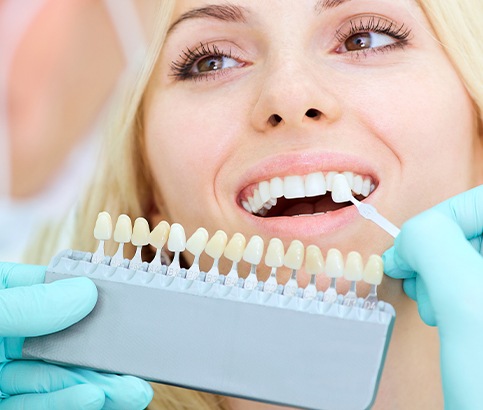 Whenever you watch a movie or TV show, you likely see veneers, because they are the secret behind many of Hollywood's most stunning smiles. This procedure involves placing custom-made ceramic coverings over the teeth to improve their shape, size, and color at the same time. They can hide multiple flaws with a single treatment, and now, you can get them made just for you in as little as two appointments at Village Dental!
Metal-Free Dental Restorations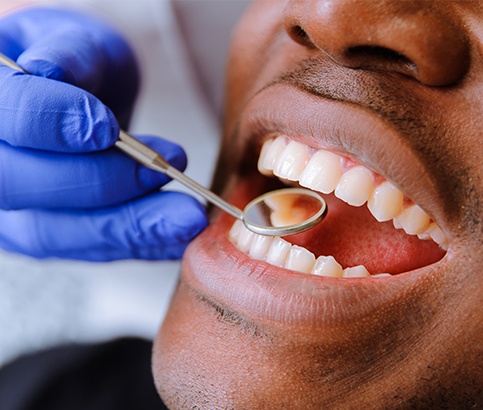 Traditionally, dental crowns are made of silver or gold, and while this makes them extremely strong and ideal for repairing damaged teeth, they don't exactly look natural. But now, we're able to provide all-ceramic crowns that look just like real enamel and still offer premier durability. In addition to fixing cavities and large chips, these crowns can also be used to enhance misshapen, undersized, or generally imperfect teeth to create the ideal smile.
Cosmetic Dental Bonding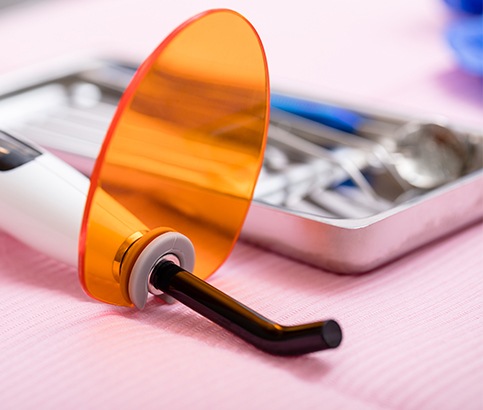 Tired of seeing that one stain, chip, or gap whenever you smile? If so, cosmetic bonding can likely take care of it in as little as an hour. The procedure involves placing a thin layer of composite resin over a tooth, and then the dentist literally sculpts it to perfection. The process of applying, shaping, and hardening the bonding is very fast and painless, and the results can be trusted to last for over a decade with minimal maintenance.
Teeth Whitening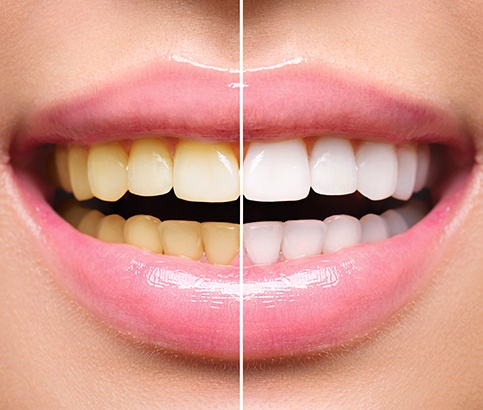 Everyone wants to have a bright smile, but many factors can cause the teeth to stain over the years. Whether due to coffee, wine, tobacco, or natural aging, our whitening treatments can make even the most stubborn stains disappear right before your eyes. We can help you get professional results at home with your own custom-made Opalescence kit. The result will be a grin that is 6-8 shades lighter.