Dental Crowns – Reno, NV
Reliable Protection for a Damaged Smile
There are many reasons why your teeth may become damaged or decayed. Maybe you have poor oral hygiene or you sustained a blow to the face while playing sports. Whatever the case is, you need to seek treatment to restore a strong, healthy, and fully functioning smile. Otherwise, your teeth are left vulnerable to oral health problems or serious complications. At Village Dental, we can help strengthen and protect your smile with high-quality dental crowns in Reno! To find out if this restorative treatment is right for you, continue reading or give our office a call today.
What is a Dental Crown?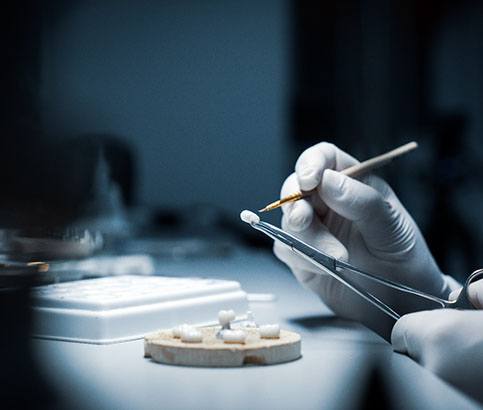 A dental crown is a three-dimensional restoration that's placed over the biting surface of your tooth, right above the gumline. It can be made from several materials, including ceramic, porcelain, gold, and more! Dentists recommend them for many different reasons, like when your tooth is:
Severely damaged or decayed
Broken and needs to be held together and strengthened
Exposed after root canal therapy
Missing and can be replaced with a dental implant
Severely misshapen or discolored
The Process of Getting a Dental Crown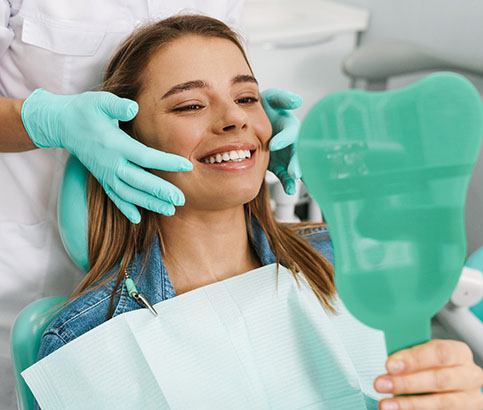 The first step on your journey towards a restored smile is a consultation with our team at Village Dental. During your appointment, we'll conduct an oral examination to determine whether or not you're a good candidate for a dental crown in Reno. If you have any underlying oral health issues, we'll address them before moving forward with your decision to restore your teeth.
In preparation for dental crown placement, we'll remove a thin layer of enamel from your tooth to ensure the restoration sits properly once it's in place. Our team will capture impressions of your smile and send them off to a trusted dental laboratory for the creation of your restoration. While that's being made, you'll wear a temporary crown in the meantime.
Once we receive your permanent crown, you'll return to our office for its placement. We'll polish it, make any final adjustments, and ensure it looks completely natural! Then, we'll explain how to take proper care of it so you can enjoy it for years to come. You'll be ready to show off your restored grin that very same day!
The Benefits of Getting a Dental Crown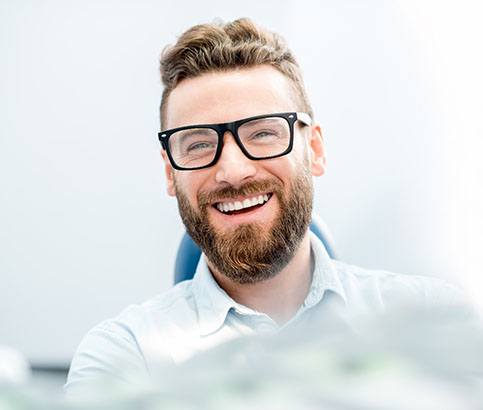 By choosing to get a dental crown in Reno, you can enjoy many incredible benefits. Some of those include:
Improved comfort and chewing ability
Protection for your natural teeth
Lifespan of over a decade with proper maintenance
Natural-looking results
Ability to restore damaged teeth without drawing attention to your smile
Dental Crowns FAQs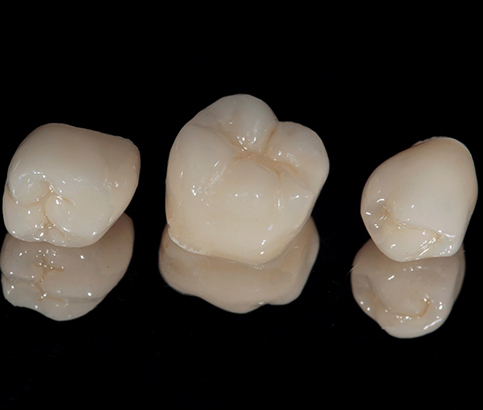 If you haven't had a dental crown placed before, it's normal to have a few questions about the procedure. The following FAQs cover several topics that might be on your mind before having a dental crown placed. If there's anything else you want to know that isn't discussed on this page, please call our office. One of our team members will be glad to listen to your concerns and help you find the answers you're looking for.
Are Dental Crowns Permanent?
While dental crowns are not actually permanent, they can still last for a long time. The average lifespan of a dental crown is between 5 and 15 years, but some may last longer if they receive the right care. Excellent oral hygiene, regular dental checkups, and wearing a mouthguard can all help ensure that your crown stays in your mouth for a long time.
Remember that while individual crowns don't last forever, the process of placing them is irreversible. The tooth receiving the crown has to be reshaped, and any enamel that is removed during the process won't grow back. As such, the treated tooth will always need some type of restoration to protect it.
Do Dental Crowns Get Cavities?
The short answer is no, a dental crown can't get cavities. However, that doesn't mean you no longer have to worry about decay. If bacteria are able to travel underneath the crown, they can attack the tooth and cause further damage.
To protect your restored tooth, you will need to keep the area around your crown clean. That means brushing and flossing on a regular basis. Be very gentle when brushing near the crown; you don't want to damage it by mistake. Also, make sure to pay especially close attention to the area where the crown meets the gums.
How Do You Know When a Dental Crown Needs to Be Replaced?
Only a dental professional can determine whether or not a crown needs to be replaced. As such, you should call our office immediately if you think that you might need a new crown soon. Certain signs that a crown might require replacement include:
Unusual pain that doesn't go away
Looseness, especially when chewing something sticky
Noticeable chips or stains
A dark line appearing at the base of the crown
Are Dental Crowns Covered by Dental Insurance?
Most dental insurance plans include coverage for crowns. In general, you can expect your insurance company to pay around 50% of the cost of your crown once you've met your deductible. However, you may not be eligible for coverage if your crown is only being placed to improve the appearance of your tooth; dental insurance typically only pays for treatments that are necessary for protecting and restoring your oral health.
Our practice is in-network with several dental insurance plans, and we're also willing to file claims for out-of-network providers. Feel free to talk to one of our team members if you have questions about your insurance coverage.