Dental Crowns – Reno, NV
Reliable Protection for a Damaged Smile
There are many reasons why your teeth may become damaged or decayed. Maybe you have poor oral hygiene or you sustained a blow to the face while playing sports. Whatever the case is, you need to seek treatment to restore a strong, healthy, and fully functioning smile. Otherwise, your teeth are left vulnerable to oral health problems or serious complications. At Village Dental, we can help strengthen and protect your smile with high-quality dental crowns in Reno! To find out if this restorative treatment is right for you, continue reading or give our office a call today.
What is a Dental Crown?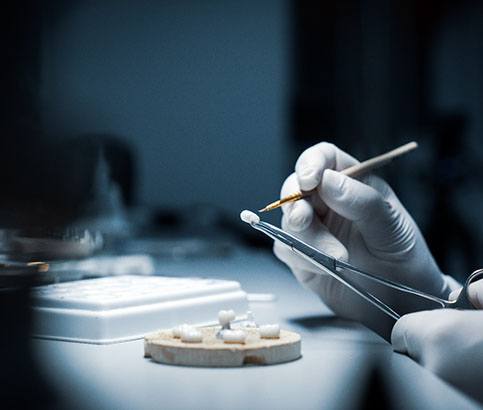 A dental crown is a three-dimensional restoration that's placed over the biting surface of your tooth, right above the gumline. It can be made from several materials, including ceramic, porcelain, gold, and more! Dentists recommend them for many different reasons, like when your tooth is:
Severely damaged or decayed
Broken and needs to be held together and strengthened
Exposed after root canal therapy
Missing and can be replaced with a dental implant
Severely misshapen or discolored
The Process of Getting a Dental Crown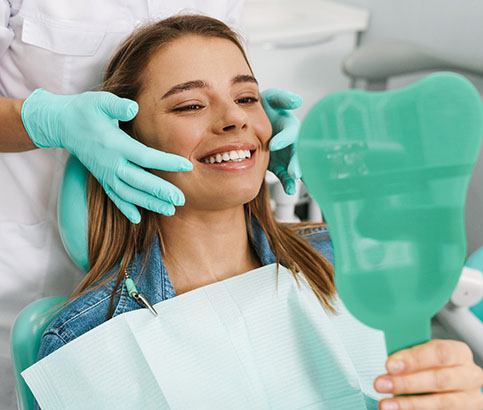 The first step on your journey towards a restored smile is a consultation with our team at Village Dental. During your appointment, we'll conduct an oral examination to determine whether or not you're a good candidate for a dental crown in Reno. If you have any underlying oral health issues, we'll address them before moving forward with your decision to restore your teeth.
In preparation for dental crown placement, we'll remove a thin layer of enamel from your tooth to ensure the restoration sits properly once it's in place. Our team will capture impressions of your smile and send them off to a trusted dental laboratory for the creation of your restoration. While that's being made, you'll wear a temporary crown in the meantime.
Once we receive your permanent crown, you'll return to our office for its placement. We'll polish it, make any final adjustments, and ensure it looks completely natural! Then, we'll explain how to take proper care of it so you can enjoy it for years to come. You'll be ready to show off your restored grin that very same day!
The Benefits of Getting a Dental Crown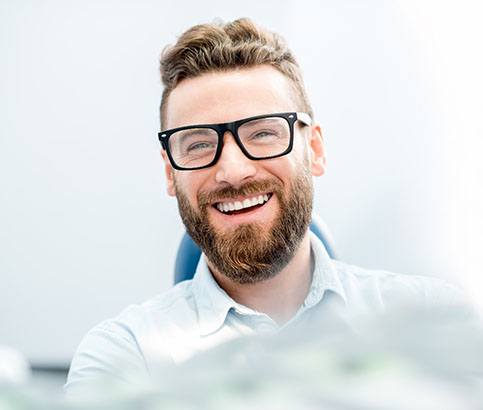 By choosing to get a dental crown in Reno, you can enjoy many incredible benefits. Some of those include:
Improved comfort and chewing ability
Protection for your natural teeth
Lifespan of over a decade with proper maintenance
Natural-looking results
Ability to restore damaged teeth without drawing attention to your smile