Emergency Dentist — Reno, NV
Immediate Dental Care You Can Trust
Dental emergencies, like all others, only pop up at the worst possible times. And, the last thing you want to do is spend precious moments searching for an emergency dentist in your area while you or a loved one is in pain. So, to ensure you're prepared for the unexpected, we recommend putting Village Dental's number in your phone right now. Dr. Cercek and Dr. Rodriguez have experience handling all types of urgent dental situations, and you can trust our team to schedule you for a same-day appointment for emergency dentistry in Reno, NV whenever you or a loved one needs fast relief.
Why Choose Village Dental for Emergency Dental Care?
Open Five Days a Week
Multiple Financing Options Available
Modern and Comfortable Dental Office
What to Do in a Dental Emergency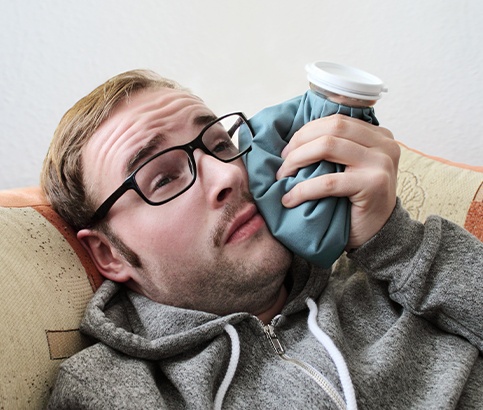 Call and get an appointment scheduled: Over the phone, we'll give you first-aid tips and let you know whether or not you need to come see us right away. The sooner you call, the more likely we'll be able to see you the same day you get in touch.
Get examined by one of our dentists: When you arrive, a team member will get you to one of our operatories as soon as possible so our dentists can complete an emergency exam. You may receive digital X-rays as well in order to pinpoint the exact cause and location of your symptoms.
Breaking down our findings: After we determine what's causing your emergency, we'll be far more capable of recommending a treatment and explaining your costs. You'll always know exactly what your options are ahead of any procedure.
Get the dental care you need fast: We'll work quickly to help you treat your emergency so your symptoms not only improve, but don't come back later. Common treatments we recommend include dental fillings, crowns, gum disease therapy, or another service entirely.
The Most Common Dental Emergencies
First and foremost, you should always give us a call if you even suspect that you're dealing with a dental emergency. Being overly cautious is better than waiting and allowing a problem to become worse! In the meantime, take note of the few ways you can take control during some of the most common dental emergencies. We're able to handle just about any dental emergency you'll find below.
Understanding the Cost of Dental Emergencies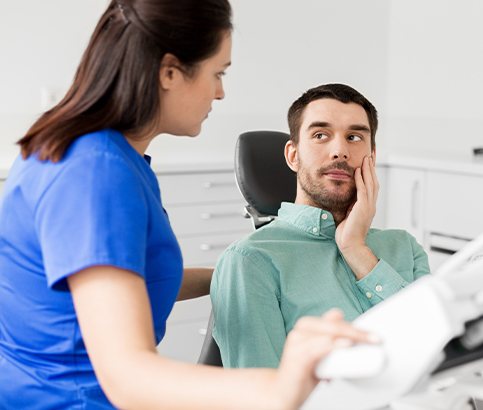 There is no fixed cost for treating a dental emergency. The price will be based on the type of injury, how severe it is, and what procedure is needed to address it. In all situations, however, the best move is to visit us quickly, as this allows us to intervene early and treat a problem using more conservative and affordable methods. For patients concerned about cost, we're able to accept all PPO dental insurance, low-to-no interest financing is available, and we also offer our own in-house savings plan.
How to Prevent Dental Emergencies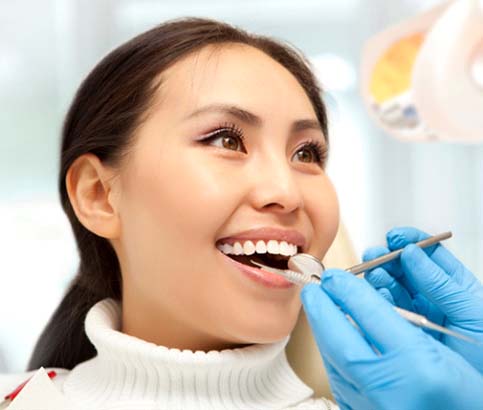 Like playing sports? Be sure to wear a mouthguard every time.
Hard items can wear down and crack your enamel, so don't chew on things like ice, pens, pencils, fingernails, etc.
Need to get a package open? Always grab the scissors and NEVER use your teeth!
Visit Village Dental at least twice a year for a checkup—regular appointments help us catch little problems before they can become big emergencies.
Dental Emergency FAQs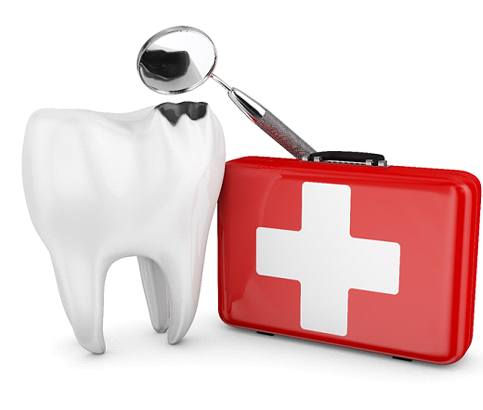 Reading through the above information can give you valuable insight into everything from the common types of dental injuries to preventive tips. However, to be as prepared as possible, you may still have some questions on your mind. Well, we want to help! Keep reading for the answers to some of the most frequently asked questions we get from patients regarding a dental emergency in Reno.
Will My Toothache Go Away on Its Own?
Despite popular belief, toothaches do not heal on their own. In fact, a once painful toothache that has "disappeared" may actually be an indicator the infection has damaged the nerve of the tooth! Therefore, it's always a good idea to schedule an appointment with your dentist right away. From there, they can determine the root of the problem and put a plan in place to restore the look and function of your smile.
Should I Visit the Emergency Room First for Dental Emergencies?
If your dental emergency has resulted in a potentially life-threatening condition, like difficulty breathing or a broken jaw, then you should head to your local emergency room first. However, ERs typically don't have dentists on staff, meaning they won't be able to address dental emergencies effectively. Therefore, with all other smile-related injuries (lost filling, knocked-out tooth, etc.), your first call should be to your emergency dentist in Reno.
My Chipped Tooth Doesn't Hurt. Do I Still Need a Dental Visit?
Even if your chipped tooth doesn't hurt, it's a good idea to schedule an appointment with your dentist. Although you may not be in any pain, the inner layers of your tooth could be vulnerable to damage. Plus, your chipped tooth may break further without professional attention, resulting in sensitivity, soreness, and overall discomfort. With that being said, you can most likely afford to wait a day or two until your appointment if needed. Just make sure you don't put off seeing your dentist for too long.
What Should I Keep in My Emergency Dental Kit?
From a lost filling to a knocked-out tooth, dental injuries can be anxiety-inducing. To make the entire experience as stress-free as possible, preparation is paramount. You should keep an emergency dental kit accessible with these essentials:
A storage container large enough to fit a tooth or restorations
Sterile gloves
Gauze pads
Cotton balls
Dental cement (or other temporary filling material)
Denture adhesive
Petroleum jelly
Anti-inflammatories such as ibuprofen
Orajel
Floss
An ice pack or cold compress
Contact information for your emergency dentist in Reno