Dental Insurance Welcome – Reno, NV
Making the Most of Your Benefits
Dental insurance is a common tool provided by employers and is largely meant to make services like preventive care more affordable. The more dedicated you are to routine dental visits, the easier and less costly your appointments can become. Our dental office is happy to be in-network with most dental insurance providers and will do everything possible to help you maximize benefits when you choose to receive care from us. In the meantime, we hope you'll learn more about the basics of dental insurance below.
Understanding How Dental Insurance Works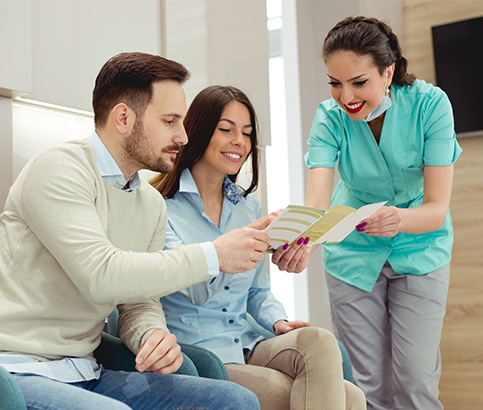 While many believe that dental insurance functions the same way as medical insurance, this is largely not the case. In fact, dental insurance is designed to be used on a regular basis, while medical insurance is generally only utilized when a serious medical issue occurs, such as an injury or illness. By using your dental benefits on a routine basis, you can avoid the need to pay for more complicated problems, including damaged or missing teeth or severe gum disease.
What Your Dental Insurance Plan Covers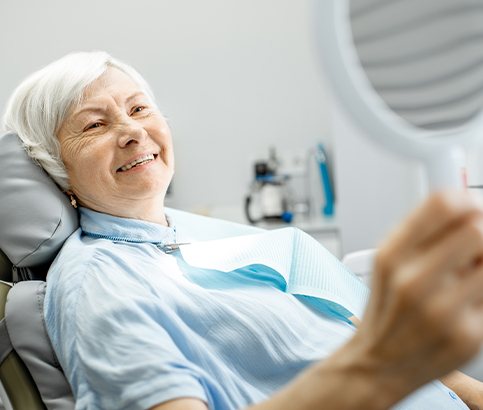 Most dental plans will offer coverage for treatments in the same way. However, we're happy to help you understand the stipulations of your plan ahead of time so that you know you're getting the most out of your benefits. For example:
Preventive Care – Exams, cleanings, and X-rays. Usually covered at or close to 100%
Minor Restorative Care – dental fillings, usually between 70 and 80% coverage
Major Restorative Care – Generally includes crowns, bridges, and dentures and is covered up to 50% in most cases.
We Offer In-Network Savings & Welcome Out-of-Network Providers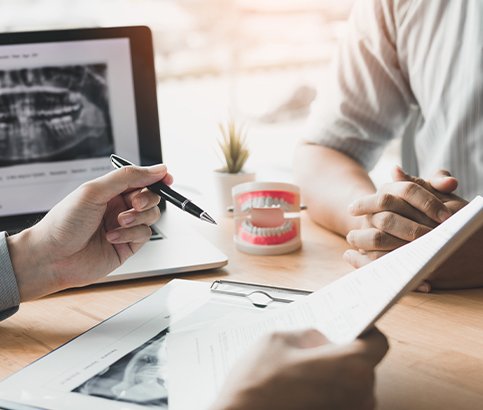 By being in-network with an insurance plan at our dental office, it generally means that you can expect a lower out-of-pocket cost for your care compared to being out-of-network. However, that doesn't mean we aren't more than willing to file claims on your behalf for out-of-network plans. We do our best to keep our fees fair and affordable, and the fees charged for dental services can often fall within your plan's set price range.