Teeth Whitening – Reno, NV
An Easier Way to
Achieve a Brighter Smile
When it comes to living with a beautiful smile, most people automatically think of whiter, brighter teeth. Although desired by mostly everyone, it is often not something that is enjoyed by all. In many cases, professional treatment must occur to ensure that teeth become their whitest. With so many different things designed to dull and discolor smiles, our team at Village Dental is here to provide take-home Opalescence teeth whitening kits. Call us today to find out how you can get started with your own whitening solution.
Who is a Good Candidate for Teeth Whitening?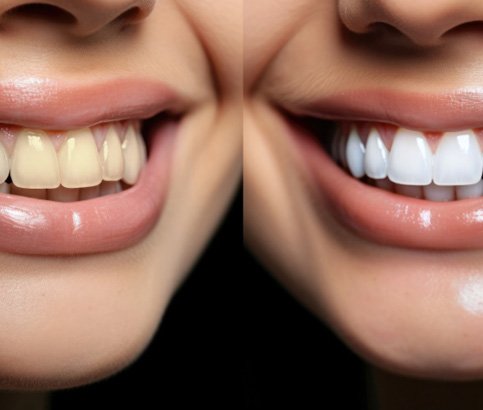 To determine if you are a good candidate for teeth whitening, you will need to schedule a consultation with your cosmetic dentist. This visit is essential to determine if your oral health is in good enough shape to undergo this type of treatment.
If signs of gum disease or existing tooth decay are evident, we will need to perform preliminary procedures before allowing you to move forward with teeth whitening.
However, most individuals are eligible to receive teeth whitening, even if their smiles need a bit of work beforehand. If you are struggling with discoloration or stains that will not go away no matter how many times you brush, make sure to contact our team to discuss.
How Does Teeth Whitening Work?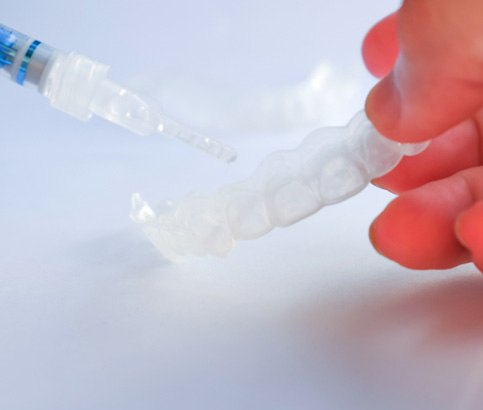 Each dentist's office offers different types of teeth whitening. At Village Dental, we are pleased to provide Opalescence Take-Home Whitening kits so that our patients can brighten their smiles when it is most convenient for them.
Take-Home Teeth Whitening
When it comes to whitening your teeth, you'll want to take advantage of our individualized whitening kits. You will be provided with a custom set of trays along with high-grade bleaching gel. This will ensure that your teeth undergo a thorough process that involves eliminating the stains on the enamel as well as below. In just 2 weeks, you can expect to see your smile become 6-8 shades brighter!
Tips for Maintaining Your Brighter Smile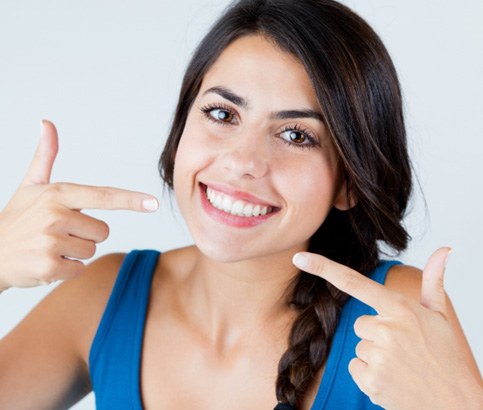 As nice as it would be for your whiter smile to last a lifetime, this simply is not possible. Instead, you must commit to taking proper care of your teeth once you are finished with treatment. You will need to inquire about touch-ups if you want your results to last longer, which our team will be happy to assist with.
In the meantime, you can make your results last longer by:
Avoiding dark-colored beverages and foods that can easily stain your teeth
Wear a protective mouthguard if you grind your teeth, as worn-down tooth enamel can begin to show discoloration underneath the enamel
Practice good oral hygiene, as regular brushing can help to remove some surface stains
Use a straw if you choose to drink coffee or any other darkly pigmented beverages
Stop smoking and consuming copious amounts of alcohol