Replace Missing Teeth – Reno, NV
Restore Your
Complete Smile
It's amazing how many aspects of your life can be impacted by missing teeth. Your appearance is affected, your food choices narrow, and even speaking can start to feel awkward. Thankfully, just because you're dealing with gaps today doesn't mean it has to stay that way. At Village Dental, we offer multiple treatments that can replace any number of teeth using high-quality, custom-made restorations. Your smile's best days are ahead of you—contact us today to learn more about your options to replace missing teeth in Reno, NV.
Dental Bridges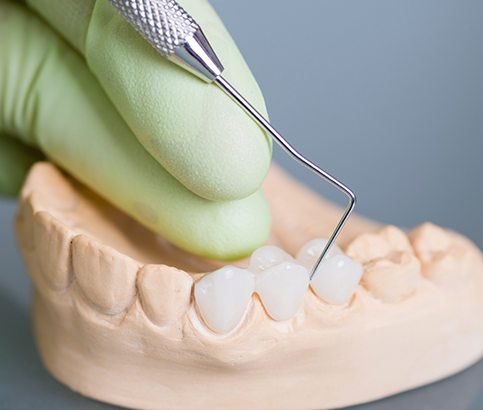 A dental bridge is designed to fill the space left by one to three missing teeth in a row and it does this using a series of dental crowns. The crowns on either end of the prosthetic are fitted over the teeth adjacent to the gap, and these are used to support the new teeth in the middle. Our bridges are not only strong enough to stand up to years of daily chewing, but we also personalize them so they uplift a patient's smile at the same time.
Dentures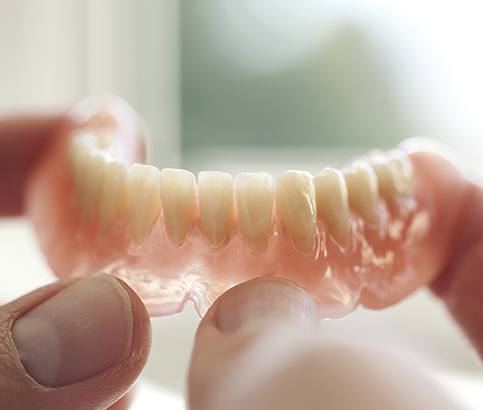 A large number of missing teeth can be brought back at once with a custom-made denture. With a partial denture, we can replace teeth located throughout the mouth using a prosthetic that fits among the remaining teeth like a piece of a puzzle. Or, we can use full dentures to restore an entire row at once. Patients can choose to either get convenient removable dentures or state-of-the-art implant dentures, allowing them to enjoy the most secure and longest-lasting fit possible.
Dental Implants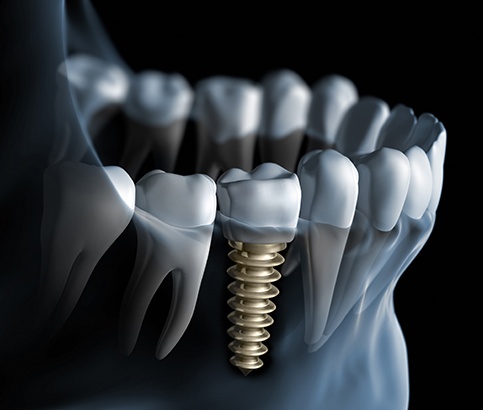 Dental implants are unique in the world of dentistry because they are the only treatment that replaces both parts of a tooth—the visible crown as well as the hidden root. A small titanium post is placed into the jawbone and used to support a crown, bridge, or denture. This gives the new teeth rock-solid stability as well as a natural appearance. Plus, implants have been proven to last several times longer than other options, having a 30+ year lifespan on average!