Veneers – Reno, NV
Cover Your Cosmetic Imperfections
Are you unhappy with the appearance of your smile? It can be difficult to feel confident when you have visual flaws in your teeth. Fortunately, veneers may be the solution! This cosmetic procedure has been used for decades to address several different cosmetic issues and make dental flaws disappear. They can be placed in as few as two appointments at Village Dental. To learn more about how you can cover your cosmetic imperfections, give us a call! We'd be happy to answer your questions and get you started with an initial consultation.
What are Dental Veneers?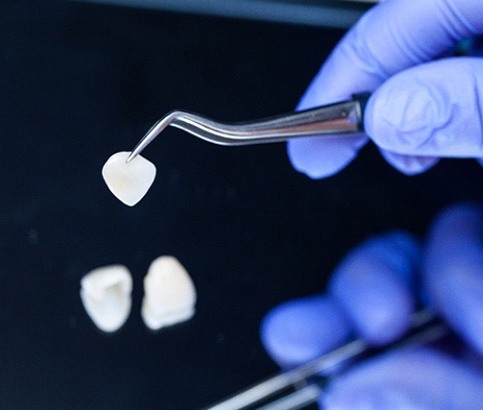 Veneers are thin shells of tooth-colored material that are placed over the front surface of the teeth to mask imperfections. They are able to conceal all sorts of different aesthetic flaws that patients are unhappy with. They are often considered by people who have teeth that are:
Cracked
Chipped
Discolored
Gapped
Misshapen
Undersized
The Process of Getting Veneers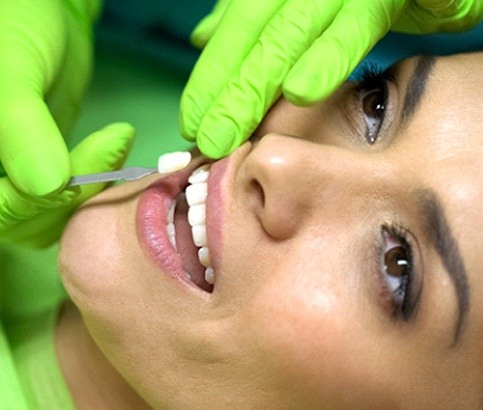 The first step of the veneer process is your initial consultation. At this time, you will be able to discuss the goals that you have for your smile and how veneers can help you to achieve the results that you're looking for. If you're deemed a good candidate for the procedure, a small portion of your protective enamel will be removed from the front-facing surface of the teeth, and an impression is made. This impression is then sent to a dental laboratory where your dental veneers will be crafted. In the meantime, you will be given a set of temporary ones that will protect your teeth and help you to become accustomed to how your permanent veneers will feel. As soon as your custom veneers are ready, you can return to the practice, and they will be cemented into place. At this time, small adjustments can be made to give you perfectly comfortable and natural-looking results.
The Benefits of Veneers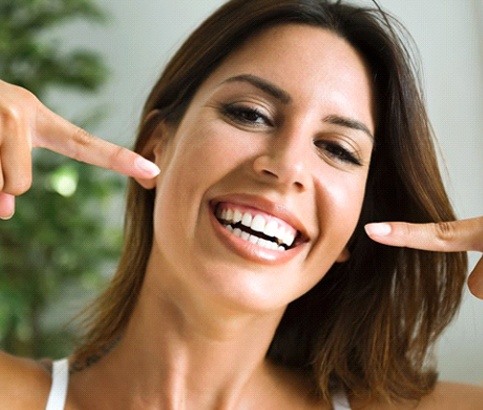 Veneers have numerous benefits for patients who are looking to achieve a perfected smile. Here are just a few:
Stain resistance: Veneers resist stains much more than your natural tooth enamel does. Ultimately, they are a long-term whitening solution.
Long-lasting: With proper maintenance, veneers can last upwards of 15 years.
Natural-looking: Veneers are carefully and precisely placed so they have a natural appearance. No one will even be able to tell that you've had cosmetic work done.
Personalized: Dental veneers are made to be the exact size, shape, and color needed to perfectly blend in with the rest of your smile.