Preventive Dentistry – Reno, NV
How We Keep the Cavities Away
Brushing and flossing every day is essential to preventing common issues like cavities and gum disease, but absolutely everyone should get at least two checkups and cleanings each year. These routine appointments allow our team to spot any potential issues early and treat them quickly so we can take care of them before a patient even notices something is wrong. Has it been more than six months since your last dental visit? If so, contact Village Dental to schedule an appointment today for preventive dentistry in Reno, NV.
Dental Checkups & Teeth Cleanings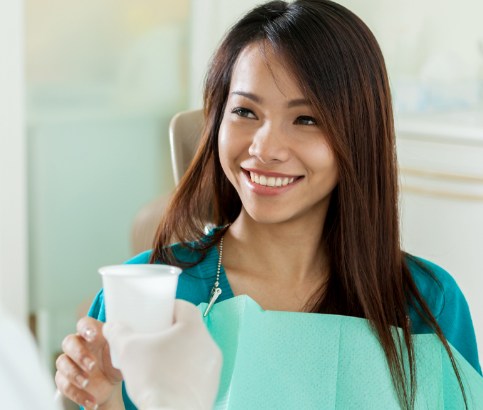 When you come in for your checkup and cleaning, not only will we remove plaque and tartar from those areas of your mouth that your brush and floss can't reach, but your dentist will also give you a detailed examination. They'll look at your teeth, gums, jaw, and bite for any signs of damage or decay. By coming to see us regularly, you give our team the chance to catch any problems during their earliest stages and treat them conservatively. Often, we can prevent many from occurring in the first place as well!
Learn More About Dental Checkups & Teeth Cleanings
Fluoride Treatment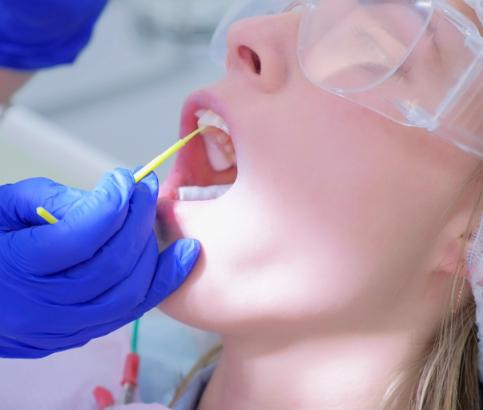 Fluoride is a natural mineral that is proven to strengthen the enamel and dramatically lower someone's risk for cavities. Most decay-prone patients may benefit from a fluoride treatment during their regular cleanings. We simply apply a fluoridated paste to the teeth, and that's it! It will provide a boost in cavity protection that should last all the way to their next appointment.
Oral Cancer Screening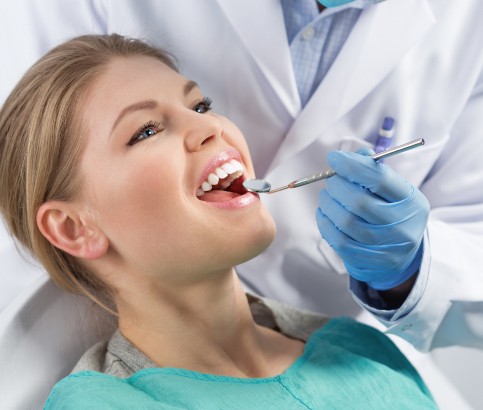 As part of every checkup, we will give a patient an oral cancer screening. Early detection and treatment are proven to be the most effective ways to beat the disease, so we'll keep a close eye out for any suspicious growths or sores. If we spot something, we can organize for a patient to get a biopsy and diagnosis right away so treatment (if needed) can be started as quickly as possible.
Nightguards for Grinding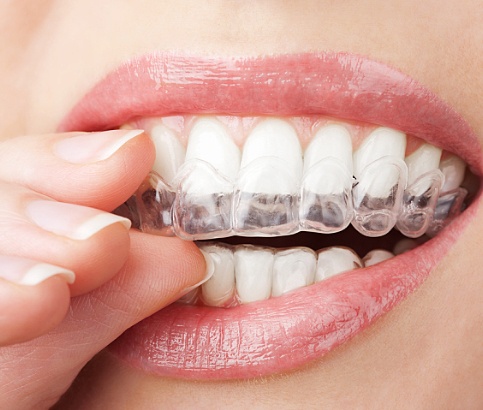 Millions of Americans grind their teeth while they sleep, which is a condition called bruxism. Over time, this weakens the enamel, wears down dental restorations, and strains the jaw muscles. It can even cause the teeth to break if ignored! But, with a custom-made nightguard, we can place a soft, protective barrier between the rows of teeth to prevent this from happening, enabling a patient to rest easy and preserve their smile.