February 8, 2022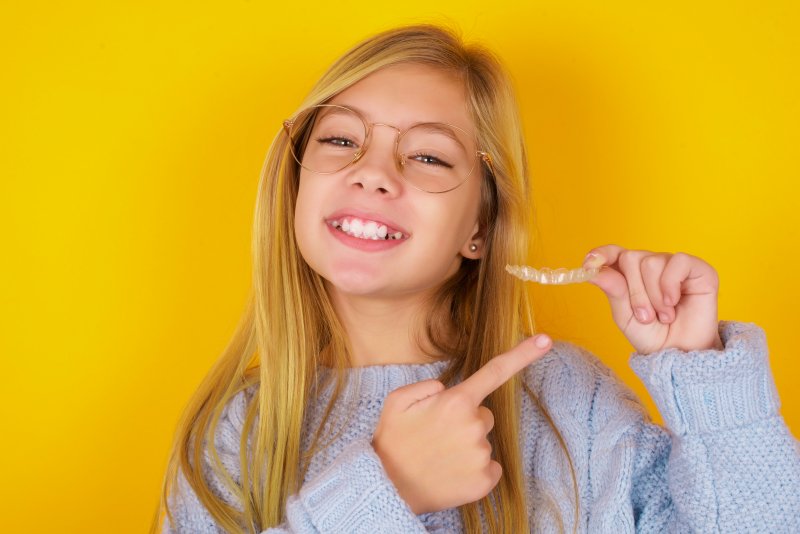 Invisalign is the most popular option for straightening your teeth, and you're probably excited for the end results! You might also be aware of the 20-22 hour wear time, which will require you to have a strict dental hygiene regimen to maintain good progress. Though the process may sound mildly daunting, there are several ways you can build healthy habits to ensure your treatment goes smoothly before you even begin. Read on to learn five tips on how to prepare for Invisalign.
Tip #1: Practice Brushing After Every Meal
You'll have to brush your teeth after every meal once you begin your Invisalign therapy. Fortunately, you can always start early! By practicing cleaning your teeth in multiple situations, such as when you're out with friends or at a restaurant, you can build the healthy habit necessary for your Invisalign treatment. Once you have your aligners, brushing them often will feel like a piece of cake!
Tip #2: Limit Snacking
Snacking between meals can be problematic when wearing Invisalign, since you'll have to remove the aligners each time and it'll take away from the 20-22 hour wear time. To avoid removing and cleaning them more than necessary, work on reducing how often you snack. You can also try eating leaner meats and fiber-rich foods—like fruits, veggies, and nuts—to keep you full until the next meal.
Tip #3: Put Together a Dental Kit
Cleaning will be essential to preserve your aligners and maintain steady progress. For this reason, it's a good idea to create a dental kit for when you're on-the-go! Anytime you're out and about, you can bring a travel-sized toothbrush, toothpaste, mouthwash, and flosses to conveniently clean your teeth and trays.
Tip #4: Gather Any Helpful Supplies
You'll start off with your aligners and storage case, but you can also buy other necessary items to help with the process. Since your smile will need to get accustomed to the trays, try using OTC pain relievers or even toothpaste for sensitive teeth. Also, depending on what your plan involves, you may require an orthodontic appliance to help remove your aligners.
Tip #5: Plan for the Treatment Cost
Building your smile and self-confidence with Invisalign is a worthwhile investment, so you'll want to ensure a stress-free experience. Try planning the financial aspects of the entire treatment, that way you can avoid any surprises. Ask your dentist if they can capitalize on your dental insurance or offer payment plans.
By the time you begin wearing Invisalign, you will have already built a foundation for a smooth and effortless journey towards a straightened smile! And if you have questions along the way, feel free to reach out to your dentist for the best advice.
About the Practice
At Village Dental, we pride ourselves on delivering caring and excellent dental services for patients in Reno, NV and the surrounding communities. Using the latest in technology, we focus on providing a relaxing experience while treating your dental needs. We also offer Invisalign treatment to get you the straight smile you've always wanted. If you want to know how else you can prepare for Invisalign, visit our website or call us at 775-827-1113.
Comments Off

on 5 Tips on Preparing for Invisalign
No Comments
No comments yet.
RSS feed for comments on this post.
Sorry, the comment form is closed at this time.